Colorful Dots, LLC receives "Best Mobile App Development in New York City of 2019" Award by Expertise.com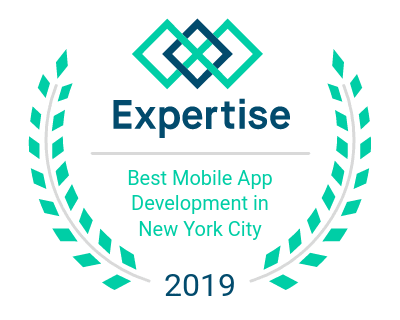 Expertise.com reviewed 1,545 Mobile App Developers serving New York City and picked the Top 21.
Expertise.com's goal is to connect people with the best local experts. The team scored mobile app developers on more than 25 variables across five categories, and analysed the results to give you a hand-picked list of the best mobile app developers in New York, NY.
Reviewed: 1,545
Curated: 935
Top Picks: 21
Selection Criteria:
1. Reputation
A history of delighted customers and outstanding service.
2. Credibility
Building customer confidence with licensing, accreditations, and awards.
3. Experience
Masters of their craft, based on years of practical experience and education.
4. Availability
Consistently approachable and responsive, so customers never feel ignored.
5. Professionalism
Providing service with honesty, reliability, and respect.
Please contact us at [email protected] to discuss your mobile project.